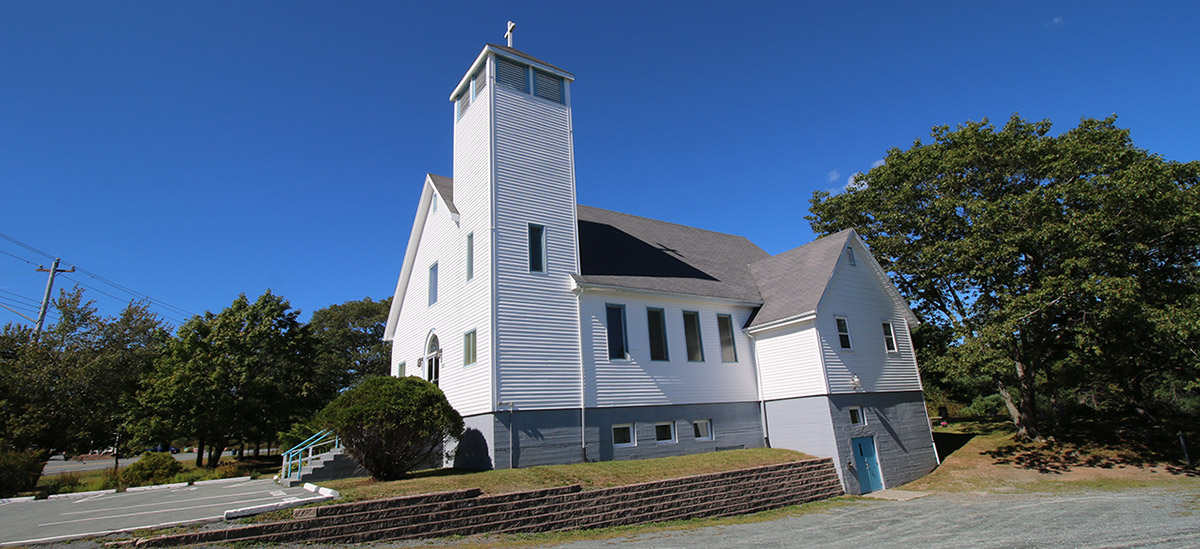 Please note:

St. Andrew's worship service has been moved to 11:00 am until further notice.
Welcome to the Parish of Timberlea – Lakeside
serving Beechville, Lakeside, Timberlea and Hubley in Halifax, Nova Scotia, Canada
Our Mission: St. Andrew's Church of Timberlea strives to be a caring, welcoming, friendly congregation reflecting the love of Christ in one another and the wider community by proclaiming Christ's Gospel by word and deed. Thank you for choosing the Parish of Timberlea-Lakeside as your place of experiencing the joy of worshipping God to-day. The Congregation of St. Andrew's is delighted to have you with us and we hope you feel welcome and cared for while you are here. We hope that you enjoy your time with us and look forward to seeing you again. In the parish, we gather to journey together in faith, hope, and love and invite you to come along. You will find the loving fellowship of our church community open to you and we rejoice in the knowledge that God has crossed our paths to-day. We pray that He opens our eyes to how we can encourage you and experience the blessings of your presence with us. Jesus established the Church as a community of believers, a family, to encourage each other to be a projection of His love to the world. If you are searching for a group of people to accept you where you are and to challenge you to grow in your reflection of God's love, WELCOME, for that is our goal. For those who call this "home", we commit to pray, to listen, with compassion, to forgive, and to nurture one another. We trust you will be strengthened and healed through the power of the Holy Spirit as we worship, learn, grow, and encourage one another. Our hope is that you will find your spiritual home here in this parish. We are indeed happy that you are here. WELCOME!
Sunday Worship
All services at St. Andrew's unless otherwise indicated are at 10:30 AM with Sunday School starting at 10:30 AM as well.  Priest in Charge, Rev. Marian Conrad;  Associate Priest – The Reverend Judie Lafford; Deacon – Rev. Marilyn Hamlin Thinking about coming to a service? Fill out a Welcome Card and drop it in the offering plate!

Suggested Links:
Diocese of Nova Scotia and Prince Edward Island Anglican Church of Canada Primates World Relief and Development Fund Facebook/Parish Vitality Coordinator Lectionary