Our Worship
We are a community of people who love God, who seek inspiration from the Holy Scriptures, who are nourished by the Sacraments, and who long to be the Body of Christ in the World.
We continue to worship God in the spirit of the Reformation era and the ongoing trends of worship within the Anglican Communion. We pray that we reveal Jesus to the world and share in the building of one another up in our spiritual and emotional life.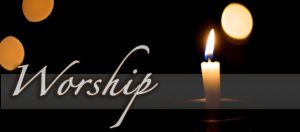 We are a parish whose love of God is expressed in the reading of the scriptures, in proclamation, in praise, and in prayer of deep concern for one another and God's world.
The Anglican Church of Canada extends the hospitality of the Lord's Table to all. If you are baptized and receive communion in your own church, you are welcome to receive communion during our worhsip service.
WORSHIP TIME: Sundays at 9:00 am (BCP said service) and 10:30 am (BAS with music)