For a description of Parochial Government, Council membership and a description of council members' functions, please see Canon 35 of the Diocese of Nova Scotia and Prince Edward Island.
We appreciate and encourage the sharing of leadership in our parish family.
You are invited to participate in any of the following:
Within Our Worship:
Servers, Altar Guild, Eucharistic Ministries, Lay Readers, Scripture Readers, Greeters (Sides persons) & Choir
Parish Council – is the governing body of our Parish, and meets regularly to review, discuss and make decisions on issues governing the operation of the parish. Officers are elected at the Annual General Meeting held annually in late January/ early February. Membership terms vary by position from 1 to 3 years. If you are interested in serving as a member of our Parish Council, please speak to the Rector or one of the Wardens. Current membership can be found at: Your Parish Council
Outreach Committee –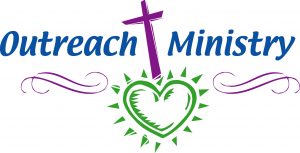 Outreach at St. Andrew's is ongoing and plays a large part in our community and the world beyond. Lorraine MacLellan is chair of the Committee. The Deacon, Rev. Marilyn Hamlin is Coordinator and keeps a list of Outreach activities.  For highlights of our Outreach activities and programs please visit: Outreach Committee Activities/ Highlights
Spiritual Development Committee – Provides programs to support and to promote spiritual growth in our Parish family. If you would like more information or would like to participate in this group, please see Rev. Mark.
Pastoral Care Committee –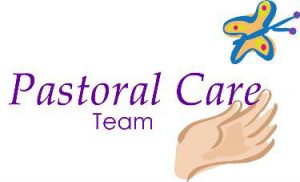 The Pastoral Care Committee provides support to Parishioners in a number of ways throughout the year. Phone calls are made weekly to families listed in the prayer cycle as well as to those in need of support. Many visits are made to members at home, in hospitals and nursing homes. Get Well, Thinking of You and Sympathy cards are regularly sent to members of our Parish. If you would like more information or would like to volunteer, please contact our Chairperson, Jinny Giza.
Property & Cemetery Committee – Responsible for upkeep of our church and property. Reporting to the Property Committee, the Cemetery Committee is responsible for the management, care, and sale of full size burial and cremation lots. After the Rector, the Chair of the Cemetery Committee is the 'go to' person for Parish family members to contact when enquiring about burial lots in St. Andrew's cemetery.
For a headstone listing of the St. Andrew's Church cemetery provided by George Newbury, click here.
Cemetery by-laws, policy, form and layout document.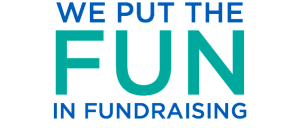 Ways and Means Committee – The Ways and Means Committee coordinates and supports fundraising and fellowship opportunities within the church and community. We are pleased to host a number of events annually including our famous Pancake and Turkey Suppers. Visit our Notices & Events page to see what we have planned. If you are interested in helping with any of our fun filled events, please speak to any member of the committee.
(Bev Higgins, Chair; Brian Higgins, Liz Card, Harley Card, Brenda Morash, Rick Morash)