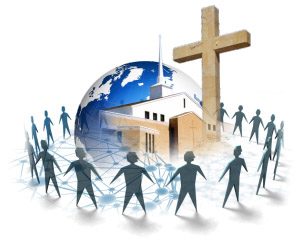 For a description of Parochial Government, Council membership and a description of council members' functions, please see Canon 35 of the Diocese of Nova Scotia and Prince Edward Island.
We appreciate and encourage the sharing of leadership in our parish family.
You are invited to participate in any of the following:
Within Our Worship:
Servers, Altar Guild, Eucharistic Ministries, Lay Readers, Scripture Readers, Greeters (Sides persons) & Choir
Parish Council – is the governing body of our Parish, and meets regularly to review, discuss and make decisions on issues governing the operation of the parish. Officers are elected at the Annual General Meeting held annually in late January/ early February. Membership terms vary by position from 1 to 3 years. If you are interested in serving as a member of our Parish Council, please speak to the Rector or one of the Wardens. Current membership can be found at: Your Parish Council
Outreach Committee –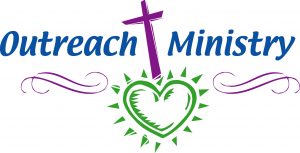 Outreach at St. Andrew's is ongoing and plays a large part in our community and the world beyond. The Deacon, Rev. Marilyn Hamlin is Coordinator and keeps a list of Outreach activities.  For highlights of our Outreach activities and programs please visit: Outreach Committee Activities/ Highlights
Spiritual Development Committee – Provides programs to support and to promote spiritual growth in our Parish family. If you would like more information or would like to participate in this group, please see Rev. Mark.
Pastoral Care Committee –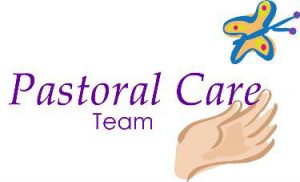 The Pastoral Care Committee provides support to Parishioners in a number of ways throughout the year. Phone calls are made weekly to families listed in the prayer cycle as well as to those in need of support. Many visits are made to members at home, in hospitals and nursing homes. Get Well, Thinking of You and Sympathy cards are regularly sent to members of our Parish. If you would like more information or would like to volunteer, please contact our Chairperson, Jinny Giza.
Property & Cemetery Committee – This committee is responsible for upkeep of our church and property. Reporting to the Property Committee, the Cemetery Committee is responsible for the management, care, and sale of full size burial and cremation lots. After the Rector, the Chair of the Cemetery Committee is the 'go to' person for Parish family members to contact when enquiring about burial lots in St. Andrew's cemetery.
For a headstone listing of the St. Andrew's Church cemetery provided by George Newbury, click here.
Cemetery by-laws, policy, form and layout document.
Ways and Means Committee – The Ways and Means Committee coordinates and supports fundraising and fellowship opportunities within the church and community. We are pleased to host a number of events annually including our famous Pancake and Turkey Suppers. Visit our Notices & Events page to see what we have planned. If you are interested in helping with any of our fun filled events, please speak to any member of the committee.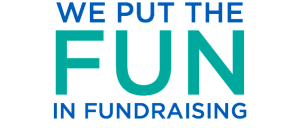 (Chair: Tom Pinsent)
Ladies Group – Promotes fellowship by helping with special events, raising funds, and participating in other support programs.
Hall Rental Coordinator – Our Hall Rental Coordinator's responsibilities include responding to inquiries with respect to renting the church hall, completing Facility Use Agreement forms and arranging access to the hall for renters.
Sides person Scheduler – The scheduler is responsible for preparing an annual roster/ rotation of all sides persons. If you are interested in learning more about the responsibilities of sides persons or are interested in volunteering, please see any member of your Parish Council.
Envelope Secretary – The Envelope Secretary is responsible for the annual distribution of envelopes, maintaining a record of all offerings and preparing annual income tax receipts.
Finance Committee – Primary responsibilities of the Finance Committee include monitoring annual budgets by comparing expenditures to budget line items, and by comparing figures by fiscal year quarters, year to date and previous fiscal years. The committee is responsible for reporting any situations, trends, anomalies and any areas of concern to Parish Council in a timely fashion by way of accepted accounting practices and reporting forms. The committee is chaired by Rick Orlando and meets quarterly.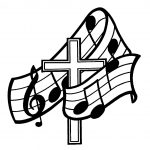 Choir – Our choir consists of a group of dedicated singers who are present for the 10:30 service each Sunday. In addition, they attend regular choir practices. It is a unison choir with the exception of three ladies who sing alto. Parts of the Eucharist are sung, and the choir sings hymns during administration of communion.
Members are also usually available for funerals and special services.
There are three hymn books in use at St. Andrew's: the "old" blue Hymn Book; Living/Mission Praise; Common Praise. Choir members have music editions of all three books, and there are several music edition copies of Common Praise available for music readers in the congregation.
For a complete listing of Committee Chairs, please see Committee Memberships