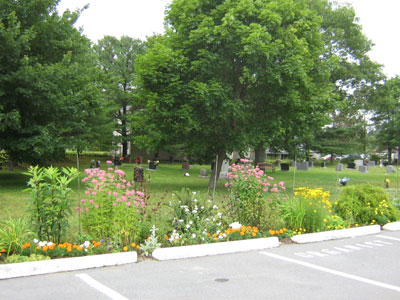 Reporting to the Property Committee, the Cemetery Committee is responsible for the management, care, and sale of full size burial and cremation lots. After the Rector, the Chair of the Cemetery Committee is the 'go to' person for Parish family members to contact when enquiring about burial lots in St. Andrew's cemetery.
For a headstone listing of the St. Andrew's Church cemetery provided by George Newbury, click here.
Cemetery by-laws, policy, form and layout document.